Backyards should be a fun place where you can spend time with family and friends outdoors. Fire features are one way you can transform your backyard into a gathering spot. There are a couple of great options for fire features to add into your backyard. Outdoor fireplaces are an eye catching and great option that creates a natural gathering place. Fire pits are another terrific option that are not quite as big and also create a gathering place.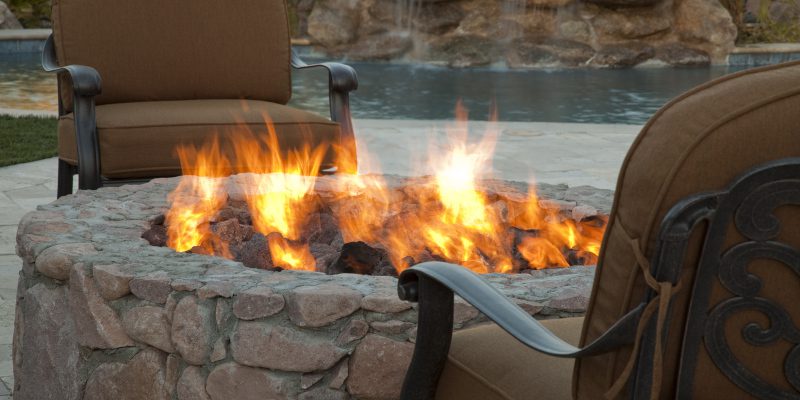 Here is a quick comparison of these two backyard fire features.
Outdoor Fireplace– The seating arrangement is typically more front-facing around an outdoor fireplace. It also is a taller structure and adds a sophisticated look in your backyard. An advantage of an outdoor fireplace is that the smoke goes up and out through the chimney, so it is not blowing toward you. If you do not have a big patio, this is a great option because it does not take up a lot of room.
Fire Pit– As a fire pit is usually circular, you can seat people all around it and face each other. They can be as big or as little as you would like them to be. If you have a larger patio, then a fire pit is a great option to use that space.
Both of these fire features are great options for any backyard and will provide a comfortable gathering place where you can enjoy the company of your family and friends. If you do not want to have to burn wood, there are gas options with both of these fire features as well. If you are interested in adding either of these fire features to your backyard, give us a call at Stillwater Pools, Inc. We will help you create an outdoor living oasis by designing a beautiful fire feature for your backyard.