At Stillwater Pools, Inc., we have extensive experience in pool construction, including particular expertise in building gunite pools. To help you know what to expect from the gunite pool construction process, we have put together this article to provide a brief overview.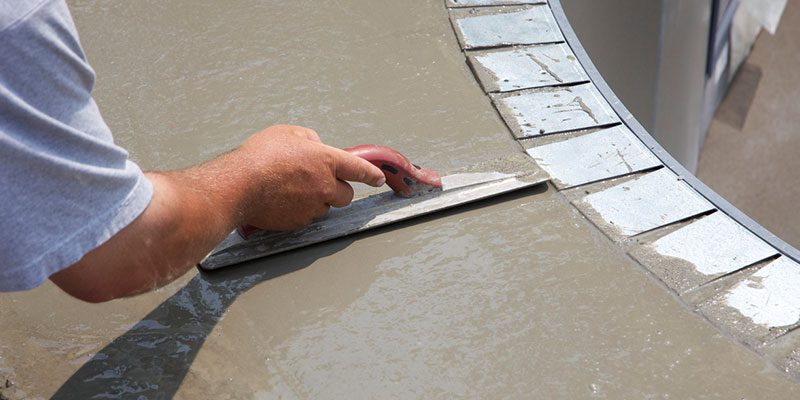 Design. Before gunite pool construction can begin, you and your contractor will need to finalize the pool's design. Our team will survey your yard and then sit down with you to discuss the project, learning about what you want the pool to look like, any additional features you want to include, and more. From there, we will draw up designs and make adjustments as necessary until you are satisfied.
Excavation. The next step in the gunite pool construction process is to excavate the site—in other words, to dig the hole where the pool will go. Be aware that this process is pretty messy, and it may require us to remove fences or trees, but your pool and yard will look beautiful and spotless by the time we are through.
Reinforcement. Once the pool has been dug out, our team will reinforce the floor and sides of the hole with steel rebar. This will give the pool itself more strength and durability, and it will prevent the soil around it from pressing in and damaging the pool.
Gunite Application. Then, our team will apply the gunite to create the walls and floor of your pool. Gunite is a type of concrete that is pushed through a nozzle using high-velocity air, in a process that resembles that of a gunshot. As the gunite is applied, we will use trowels to smooth it into place.
Electrical Installation. After that, we will install your pool's wiring and electrical components.
Plastering. The next step in gunite pool installation is to apply plaster to the walls, creating a smoother, more even surface over the gunite shell.
Startup. Lastly, we will fill your pool with water and balance the chemicals, and then get your pool's systems up and running. After that's done, you can start enjoying your pool.