Our outdoor remodeling services can help you enjoy your entire property.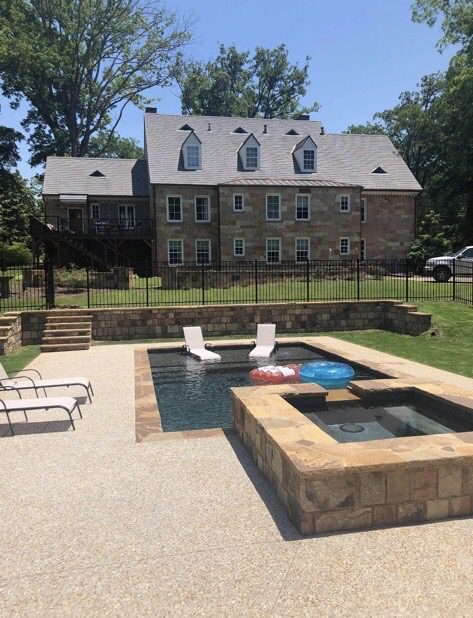 Your outside area is an extension of your house, providing countless opportunities for leisure, amusement, and artistic expression. Outdoor remodeling projects on your Fayette County, Georgia property can revitalize your space and improve the usability and enjoyment of your yard. At Stillwater Pools, Inc., our experienced team can help you design a beautiful outdoor space that meets your needs. Consider the following ways we can update your outdoor area, then give our team a call.
For those chilly days when you want to get family and friends together around a cozy fire, a fire pit or outdoor fireplace can be the ideal addition. A range of styles are available to suit your taste and budget, as well as complement your home's style.
On the other side of the weather spectrum, adding a swimming pool to your backyard can be a fun outdoor remodeling project for the whole family to enjoy. Imagine relaxing in your backyard by the pool after a long day at work or enjoying a staycation with the kids. Our team can assess your space and provide you with pool options so you can pick the one that perfectly matches your tastes.
We can also help you take your cooking hobby to the next level with an outdoor kitchen. Cooking outside gives you the chance to spend more time in nature, let the kids run around the yard, relax, and let the evening wind down.
Finally, we can also construct a walkway that brings attention to all your outdoor remodeling projects. Walkways offer a path through your yard and can be created from several different materials to fit your aesthetic preferences.
There are countless ways to improve and enjoy your outdoor space with outdoor remodeling projects, and these are just a few. If you're ready to increase the value of your property and the quality of your life, contact our team today!
---
At Stillwater Pools, Inc., we offer outdoor remodeling services in Newnan, Sharpsburg, Fayetteville, Fayette County, Meriwether County, Troup County, and Coweta County, Georgia.