Our experts can help you transform your ordinary yard into an outdoor living oasis.
At Stillwater Pools Inc., we are a family-owned and operated business, and we pride ourselves on excellent service and top-notch workmanship. Our team has been working in the pool industry for the past 25 years, so you can trust that we have the right experience and expertise to help you take your yard to the next level. We offer high-quality pool construction services to give you the pool you've always wanted.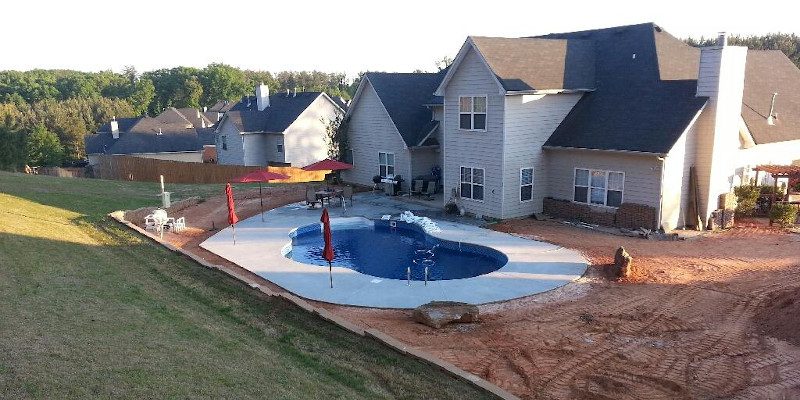 In addition to constructing pools, our team has also worked on countless other outdoor remodeling projects. If you want to install an outdoor fire pit, or a water feature such as a fountain, you can turn to our experts to help you bring your vision to life. We can also design and build beautiful hardscaping features, including outdoor kitchens that will let you enjoy delicious meals out in the fresh air.
Our team is so committed to quality craftsmanship that we personally guarantee all our work—if you find a problem with our finished project, you can call our experts to come correct it right away. We are also fully licensed and insured, meaning that we have the right qualifications to get the job done right, and we can protect you in the event that any damages or injuries occur during the course of the project.
We are proud to serve the Newnan, Georgia community, and we want to help you create the ideal outdoor living oasis. If you are interested in our services, we encourage you to give us a call.