Our pool construction experts will help you create the ideal outdoor living oasis for your home.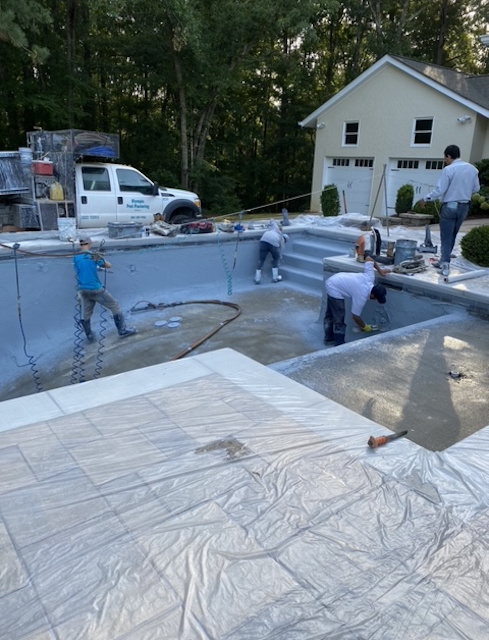 If you are considering adding a pool to your property, you will need the help of pool construction experts to make it happen. Fortunately, our team here at Stillwater Pools Inc. is here to help. We are a family-owned business with over 25 years of experience in the pool industry, and we are dedicated to delivering top-notch results on all our projects.
When you call our team for help with pool construction, you can count on us to take care of every step of the process. We will examine your yard to determine the ideal placement, design your new pool, and secure all necessary construction permits. Then, we'll get to work on digging out the area where your pool will be installed and laying down all the necessary pipes. Our team will install all the pumps, filters, lighting, and other components, and make sure everything is properly connected. From there, we'll pour the concrete, install any decorative tile or other elements, and seal the whole thing. Finally, we'll fill the pool with water and treat it with the right balance of chemicals to keep the water clean and safe to swim in without making it irritating to the skin. Even after your new pool is completely finished, you can still turn to our team to get top-notch maintenance and upkeep services.
Our team is proud to serve the Newnan, Georgia community, and we want to help you create the ideal outdoor living oasis on your property. If you need pool construction services from experienced technicians, we encourage you to give us a call.
Similar Sevices We Offer: