Enhance your yard and quality of life with a backyard spa.
Having been in the pool industry for over 25 years, our team at Stillwater Pools, Inc. has seen first-hand how beneficial a backyard spa can be. It's not only a beautiful addition to your yard, but it also improves your quality of life as it helps you to relax after a stressful day, encourages you to spend more time outdoors, and provides a space where you can spend time with all your favorite people. But before you can claim all these benefits, you need to find the right people to design and install your backyard spa for you. Luckily, you're already in the right place.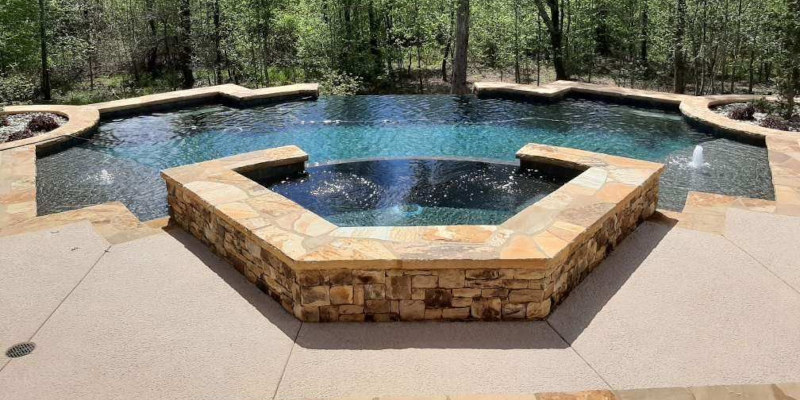 Our team is proud to design and install backyard spas for people in Newnan, Georgia and surrounding communities. We're passionate about the work we do, and we are fully licensed and insured so that you can put your trust in us. When you come to us to create your backyard spa, we'll start the process by discussing your preferences in terms of size, shape, layout, and other design elements. This will aid us in the design process. Once you have approved the design, we'll take care of the rest, making sure to install your spa carefully while being respectful of your time. We're confident that you'll be pleased with the end result.
As a family-owned and operated business, we prioritize customer service whenever we take on a new project. If you have any questions or concerns you would like us to address, don't be afraid to voice them. We're here to make sure you get what you're paying for, after all. Contact our team today to get started on your backyard spa.