We're ready to create your beautiful pool as experienced swimming pool contractors.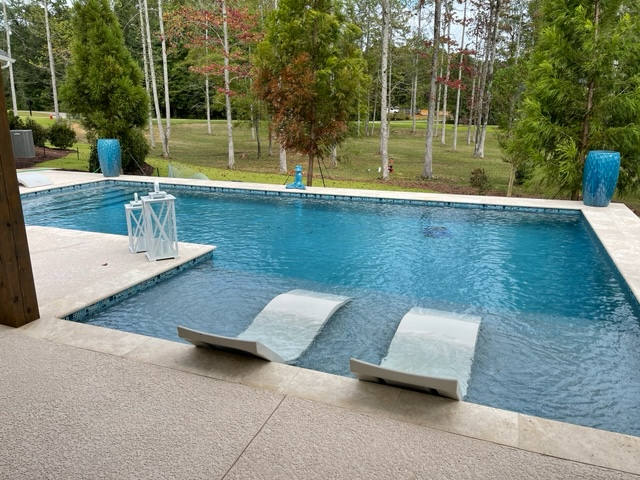 The pyramids. The Empire State Building. The Statue of Liberty. All homes, malls, schools, or any other kind of building. Each of these were built under the supervision and direction of a contractor, and swimming pools are no different. In order to get a beautiful, safe, and long-lasting pool, you'll need experienced swimming pool contractors to take on the job.
We know how enticing the idea can be to have your very own swimming pool in your backyard. Maybe you've seen a unique design on social media, or you want a standardized version that you might see at one of the community pools here in Newnan, Georgia. Either way, our team is ready to get started as your swimming pool contractors.
The experience, knowledge, and skills that we've accumulated over the 25 years we've spend working in the swimming pool industry will allow us to tastefully create a swimming pool to your specific wants and needs. Our mission is to create an outdoor oasis right in your backyard, so you'll likely be amazed with the finished product and transformation.
Here at Stillwater Pools, Inc., we strive to efficiently create a personal getaway just a few steps from your home within our role as one of the most reliable swimming pool contractors in the Newnan area. Get started on building your swimming pool by contacting our team today!
---
At Stillwater Pools, Inc., our swimming pool contractors proudly serve Newnan, Sharpsburg, Fayetteville, Fayette County, Meriwether County, Troup County, and Coweta County, Georgia.