If you're planning an upgrade to your outdoor landscape in 2022, there are some exciting trends that you might want to include. While any updating of your outdoor living space can be beneficial, sometimes it gets even better when you take those upgrades to the next level!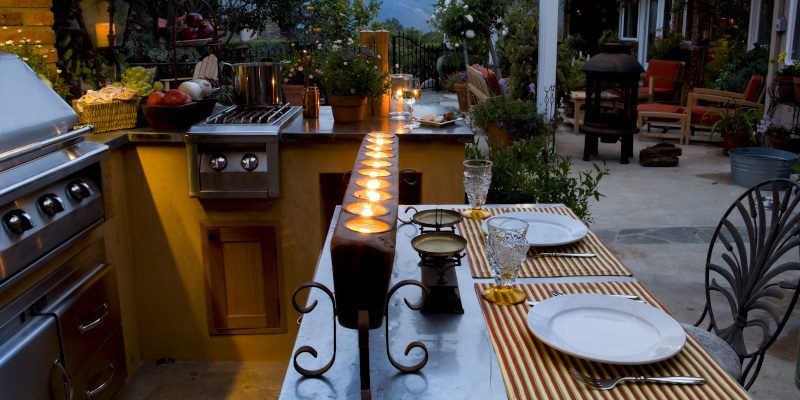 1.      Pet-Friendly Upgrades – Are you one of the many people who spent more time with your pet or added a new pet to your household in 2021? Investments in backyard hardscapes for 2022 include improvements that allow pets to get more out of outdoor areas, including specialty turf for potty breaks, fencing to keep them in the yard, and specific areas dedicated to pet playtime.
2.      Multi-Functional Outdoor Living – Trending 2022 backyard hardscapes go beyond just adding a new patio area. Many people are making their spaces multi-functional by including covered porches with sun shades, adding televisions for outdoor entertainment, and expanding from a single grill to a full outdoor kitchen and dining area.
3.      Adding a Pool & Firepit – If you're spending more time at home, why not create that backyard oasis you've dreamed of? Swimming pools and firepits are two additional backyard hardscape additions that will enhance outdoor living and also add value to your home.
4.      Eco-Friendly Upgrades – Due to the pandemic, there is an increased awareness of the health of both indoor and outdoor spaces. Backyard hardscapes are a beneficiary of this trend with improvements in outdoor drainage to prevent flooding, the addition of rain gardens, and the introduction of native plant species and non-invasive plants to outdoor garden areas.
At Stillwater Pools, Inc., we can help you plan, design, and install backyard hardscapes that bring your vision to life. Stay "on trend" in 2022! Give us a call today!