We can enhance your space with professional hardscaping services.
Hardscaping is a great way to elevate your Fayette County, Georgia property's appearance. If you haven't heard of the term before, hardscaping includes all the non-living components of your outdoor area, such as patios, retaining walls, paths, and more. At Stillwater Pools, Inc., we offer professional hardscaping services that can benefit your property in ways you might never have considered.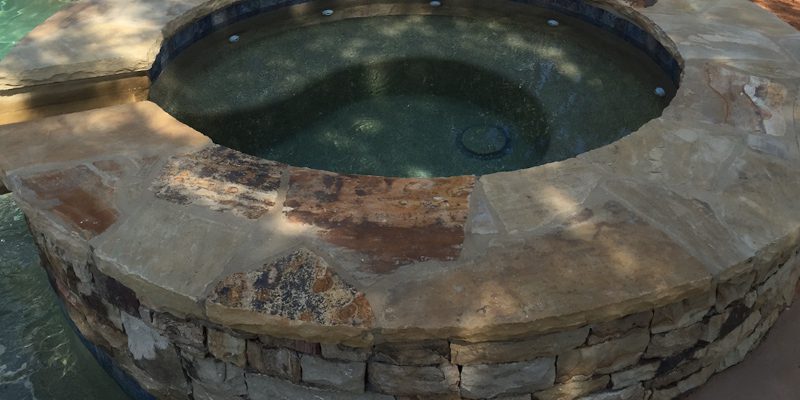 Improving the curb appeal of your house is one of the most obvious advantages of hardscaping. A dramatic first impression can be achieved with a well-planned yard that includes a gorgeously paved driveway, a carefully designed entry path, and strategically placed retaining walls. This immediate improvement in appearance looks great and can also increase the value of your home.
You can also make your outside space more comfortable and functional with hardscaping. For example, a paved patio offers a welcoming area for alfresco dining, lounging, and hosting events. You can expand your indoor living area to the great outdoors with the addition of cozy chairs and a fire pit.
In contrast to landscaping, hardscaping usually needs minimal upkeep. You can reduce the need for routine weeding and watering by using stone pathways and thoughtfully designed garden beds. Furthermore, hardscape materials, like brick pavers and concrete, are long-lasting, so you won't have to worry about needing regular replacements and repairs.
The goal of hardscaping is to create an environment that complements your lifestyle, not merely to enhance the outside features of your property. With the help of our team, you can have an outdoor haven that enhances your everyday life and increases the long-term worth of your house. Contact us today to learn more.
---
At Stillwater Pools, Inc., we offer hardscaping services in Newnan, Sharpsburg, Fayetteville, Fayette County, Meriwether County, Troup County, and Coweta County, Georgia.