Here at Stillwater Pools, Inc., we want to help you make your outdoor living space the best it can be, and we offer wide range of services to do that. Not only do we design and build swimming pools, but we can also create beautiful, high-quality hardscaping elements that will take your yard to the next level. One of the most popular hardscaping features we offer is outdoor fire pits, and in this article, we'll go over a few reasons why you should consider adding one to your landscape.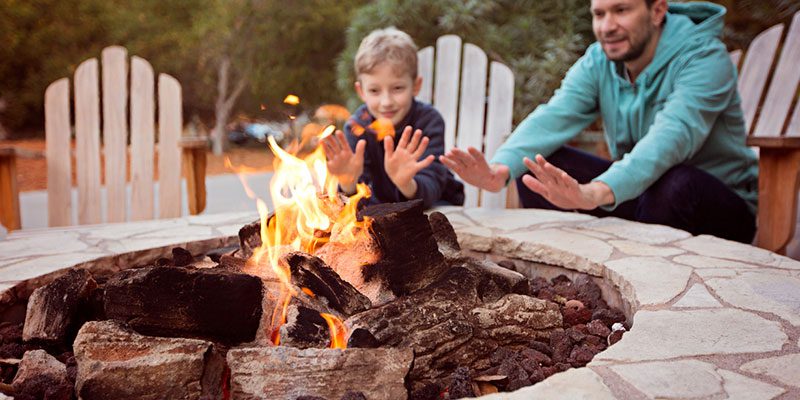 Ambience. One reason to add an outdoor fire pit to your yard is that it will immediately improve the ambience, creating an atmosphere that is both sophisticated and cozy. Few things are more appealing than the glow of a warm fire, and including a fire pit in your outdoor living space will transform the whole look and feel of the place.
Entertainment. Another reason why you should consider adding an outdoor fire pit to your landscape is that fire pits provide their own entertainment. People love to gather around the fire and watch the flames, and the glow and warmth of the fire can help promote great conversation. Of course, a fire pit also gives you the perfect place to make s'mores and other campfire treats, which will make your gatherings even more popular and memorable.
Utility. A third benefit of outdoor fire pits is that they let you get more use out of your outdoor living areas. You will be able to gather on your patio even on cold winter nights, enjoying the warmth of the flames.