Having a fire feature in your backyard can be appealing because of the warmth and beauty it can add to the atmosphere as you enjoy a night under the stars. The two main fire features to choose from are fire pits or fireplaces. Here is how you can decide if an outdoor fire pit or fireplace is right for you.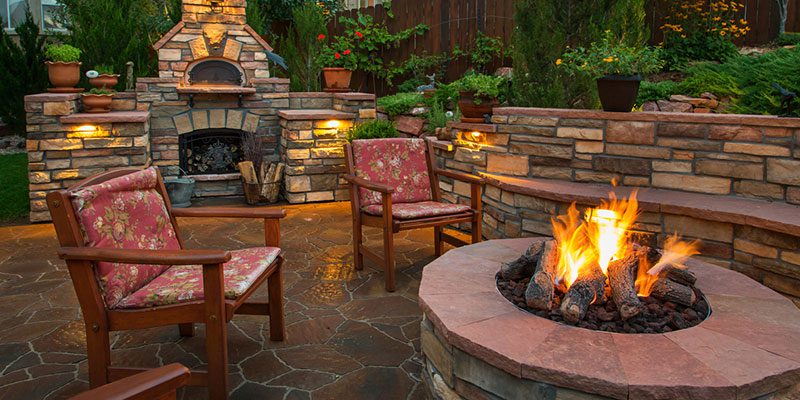 What size is your backyard? When deciding which fire feature is best for you, you must consider the size of your backyard. Fireplaces tend to fit with outdoor kitchens and take up more space, while outdoor fire pits can be as small as you need to fit even the smallest backyard.
How many will you be seating? When you think of your fire feature, do you imagine relaxing by the fire with a significant other or more of a social gathering? An outdoor fire pit allows for more space for seating around the pit, while fireplaces only warm the area directly in front of them.
What type of atmosphere do you prefer? If you want an atmosphere that is more reminiscent of a natural bonfire, then an outdoor fire pit may be the best choice for you. If you desire a more intimate atmosphere, then a nice fireplace would be a great addition to your backyard.
We offer our installation services for both outdoor fire pits and fireplaces, so you can rely on us for whichever one you decide is best for you. Give us a call if you would like to learn more.