Pool construction is very exciting for our team at Stillwater Pools, Inc. Hopefully, it's exciting for you, too. However, it requires a lot of careful planning, both on our part and yours. We'll need your help to get your backyard ready before our crew arrives, as your preparation allows us to complete the process faster, so you and your loved ones can begin swimming in your pool that much sooner. Here are a few simple ways you can prepare for pool construction:
Clear Your Yard- While we can help you with things like securing permits and checking for underground utilities, it's your responsibility to clear your yard of trees, bushes, rocks, gardens, and any other landscaping features before we arrive. It is also important to remove any yard equipment, décor, or other items that may be in the way.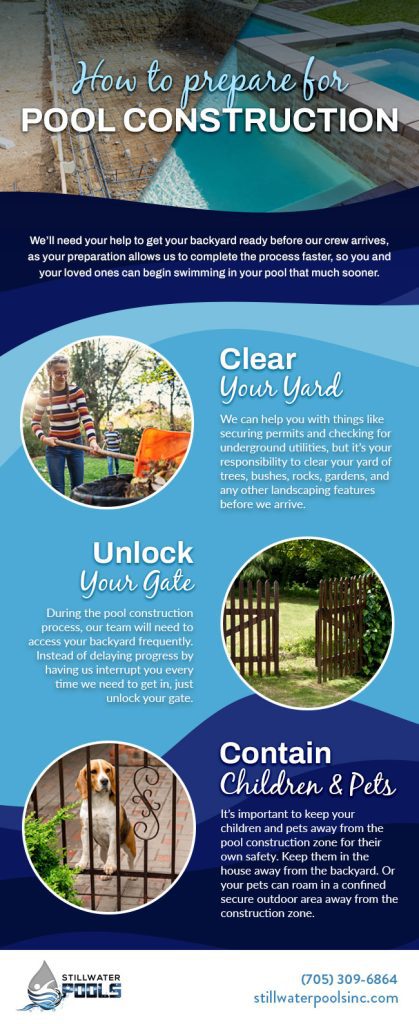 Unlock Your Gate- During the pool construction process, our team will need to access your backyard frequently. Instead of delaying progress by having us interrupt you every time we need to get in, just unlock your gate or consider whether you need to remove fencing temporarily.
Contain Children and Pets- It's very important to keep your children and pets away from the pool construction zone for their own safety. Keep them in the house away from the backyard. Or, if you prefer, allow your pets to roam in a secure outdoor area where they will be confined from the construction zone.
We appreciate your cooperation and look forward to building your pool soon.