You can count on us to deliver outstanding results on your pool installation project.
Pool installation is a complicated undertaking, as it involves several complex and fiddly steps. Fortunately, our team at Stillwater Pools, Inc. has the right experience to handle every step of the process and deliver the exceptional results you are looking for. We have installed countless pools over the years, and you can count on us to take on your project. If you are interested in adding a pool to your property, just give us a call to find out how our experts can help.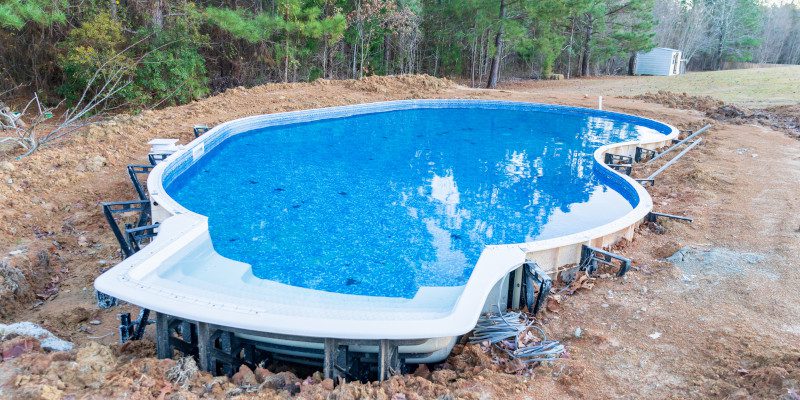 Before our team can begin the pool installation process itself, we will need to survey your yard to determine the best place for it and to correct any grading or drainage issues. Once we have picked the spot, our crew will get to work on excavating the area. Then, once the excavation is complete, we'll install the pool lining. When the lining is fully cured and ready for the next steps, we'll install the plumbing and electrical systems and make sure everything works properly. Next, our experts will install decorative touches such as tile, and we'll make sure the pool is completely sealed. Finally, we'll fill the pool with water and balance the chemicals so you can start swimming as soon as possible.
Our team is proud to serve the Fayetteville, Georgia area, and we want to help you create the ideal pool to complete your property. If you are interested in adding a pool to your home, simply give us a call to get our pool installation experts on the job.
---
At Stillwater Pools, Inc., we offer pool installation services in Newnan, Sharpsburg, Fayetteville, Fayette County, Meriwether County, Troup County, and Coweta County, Georgia.